The Netherlands Innovation House, embedded in the Dutch Embassy in Stockholm is located at Södermalm, in the middle of the city. An inspiring and innovative place where Dutch and Swedish networks come together. As part of the Netherlands Innovation Network, the Netherlands Innovation House is intended to stimulate innovation and to support and promote cooperation between Dutch and Swedish governments, entrepreneurs and academic institutions. We do this, for example, by making office space available to entrepreneurs who are expanding to Sweden or by offering the Netherlands Innovation House as a meeting place for Dutch and Swedish students during student exchanges.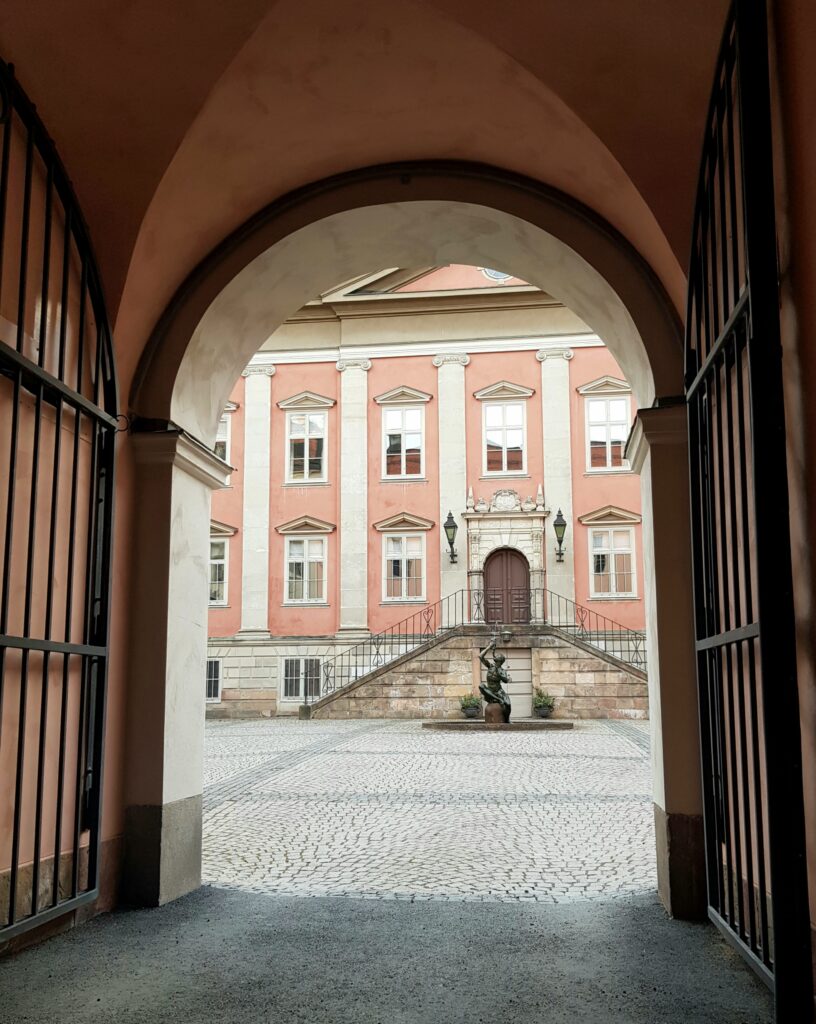 How does it work?
The Netherlands Innovation House can be used by you as an entrepreneur, student or government employee for various purposes. For example, to meet customers and relations, have (digital) meetings, lectures and (small) gatherings or you can use the available temporary office space. Our office space can be used easily. You are welcome for just a cup of coffee, but also for a few weeks or months. Feel free to contact us to see how we can help you.
Benefits
The Netherlands Innovation House is a hub of networks (diplomacy network, economic network, innovative network)
Sweden is the innovation leader of Europe and, as central location within Scandinavia, an excellent starting point to get acquainted with the region or to expand further within Scandinavia.
The Netherlands Innovation House is located at Götgatan, on the lively island Södermalm in the center of Stockholm.
You can contact us to make use of the various facilities within the Netherlands Innovation House.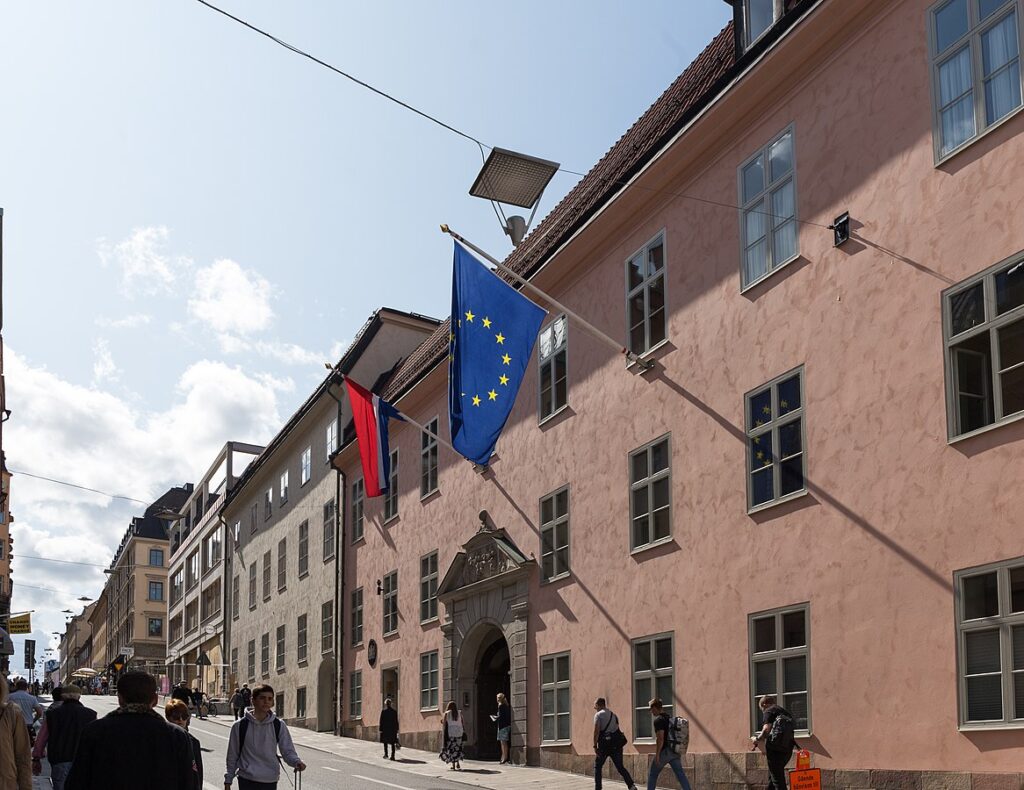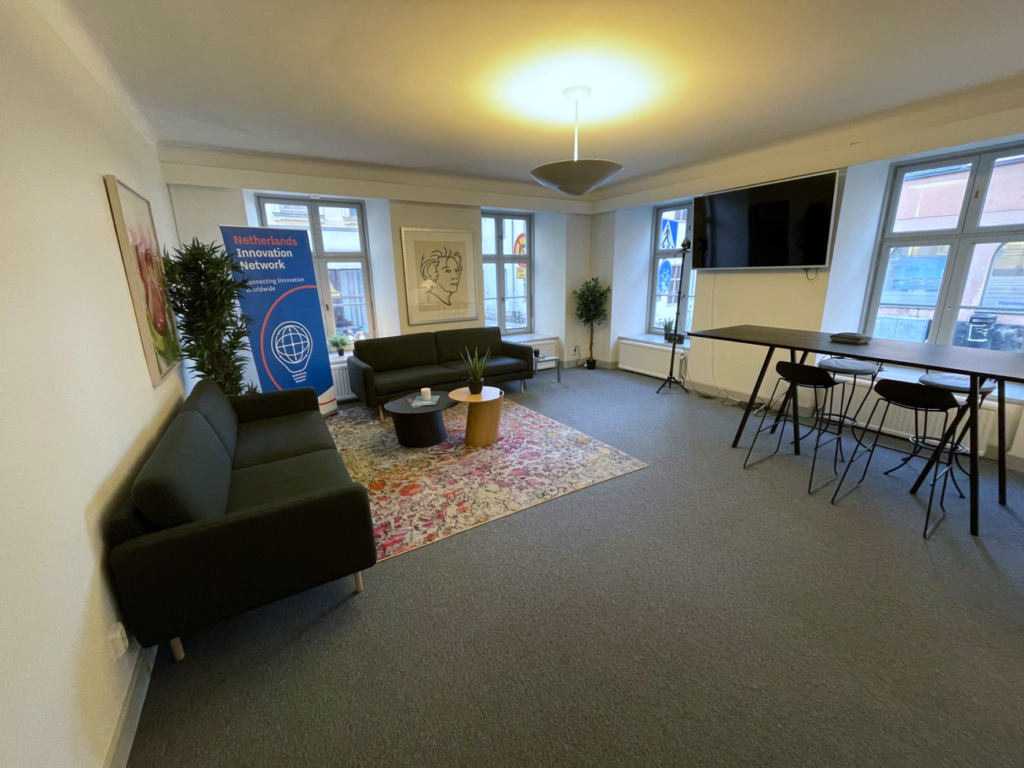 The Lounge
The lounge is the central place within the innovation house. Here you can work, hold meetings or receive guests. The lounge is equipped with high-quality audiovisual tools, making it an excellent place for hosting digital meetings, seminars and presentations. Adjacent to the lounge is the kitchen that you can use freely.
Workspaces
Several workplaces are available within the innovation house. As an entrepreneur, student or civil servant you can freely use these workplaces. You can already work from here for a few hours, or days, for instance in between meetings in Stockholm. But you can also use our workplaces for several weeks or months, for instance during the rollout of a project. We are more than willing to listen to your requests. However, it is important to know that the workplaces are always temporary. Feel free to contact us for more information.
Do you want to book the Netherlands Innovation House?
Send a request via john.dekker@minbuza.nl.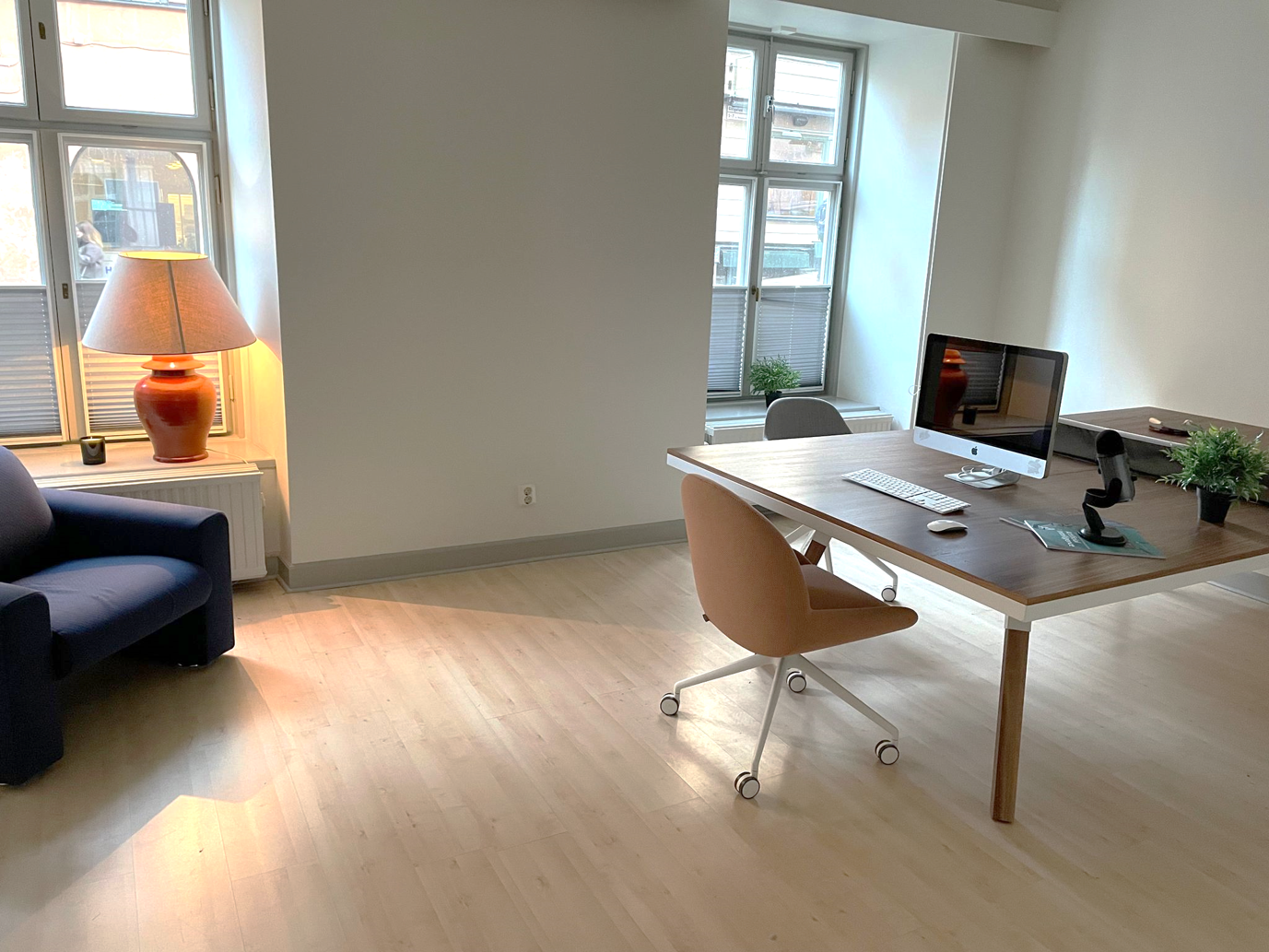 Download our flyer here: