The European innovation scoreboard 2021 shows that Sweden is continuing to be at the top when it comes to innovation performance. The Stockholm region tops as the most innovative region within the European Union (for more information see our blog post).
In the news section of our website, we provide you with unique innovation news within our four selected focus sectors – While always having in mind how the Netherlands and Sweden are "jointly solving global challenges":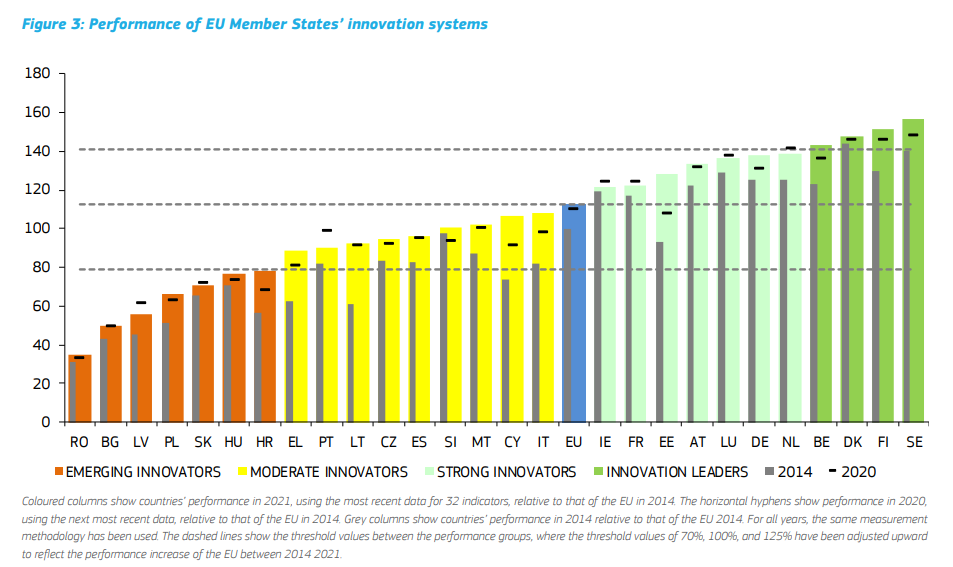 To jump right towards a specific topic, click on one of the tags below:
5G 5G Slices Aalto University Aeronautics AI Blockchain Challenge-Based Learning Chalmers University Defence E-Health ecosystem Edge Computing Embassy of The Kingdom of The Netherlands Ericsson European Defence Fund European Union Finland Gothenburg green mobility green steel Helsingborg Helsinki hydrogen Innovation Innovation Day Innovation House Innovation policy Linköping longread Luleå Lund Malmö Netherlands Innovation Network Sweden Nordics Personal health Quantum Computing Quantum Technology Research Rise scale-up Scale up Space Vinnova Volvo VTT
Do you have an idea for relevant input for our news section? Please contact us!