This year's European innovation scoreboard shows that Sweden is continuing to be at the top when it comes to innovation performance. The Stockholm region tops as the most innovative region within the European Union.
The European innovation scoreboard provides a comparative analysis of innovation performance in EU countries, other European countries, and regional neighbours. It assesses the relative strengths and weaknesses of national innovation systems and helps countries identify areas they need to address. The European innovation scoreboard 2021 was released on 21 June 2021. This year's EIS report is also accompanied by the 2021 edition of the regional innovation scoreboard which provides comparable results for 240 regions in 22 EU countries.
Sweden continues to be the EU Innovation Leader, followed by neighbours Finland and Denmark. The top innovation regions are Stockholm in Sweden, Etelä-Suomi in Finland, and Oberbayern in Germany.
Sweden scores high in Use of information technologies, Human resources and Attractive research systems. The top-3 indicators include Lifelong learning, PCT patent applications, and International scientific co-publications.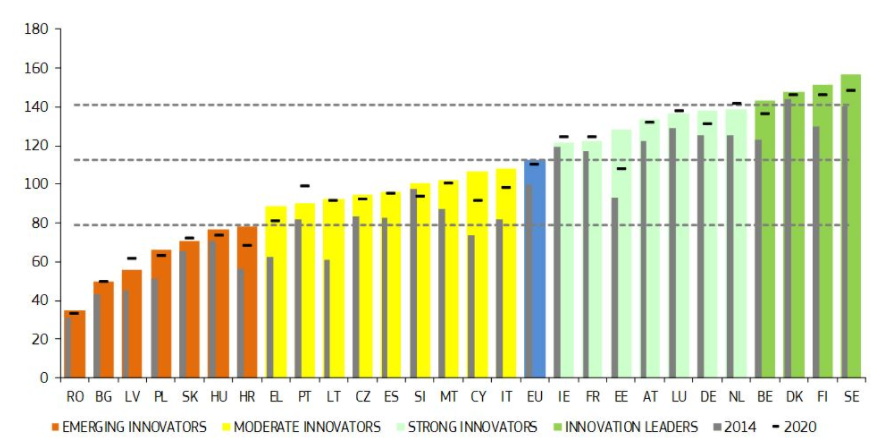 Click on the download links below for more information.
Source: European Commission, European Innovation Scoreboard
Featured image by: Unsplash. credits: Marten Bjork
Featured graph: European Innovation Scoreboard