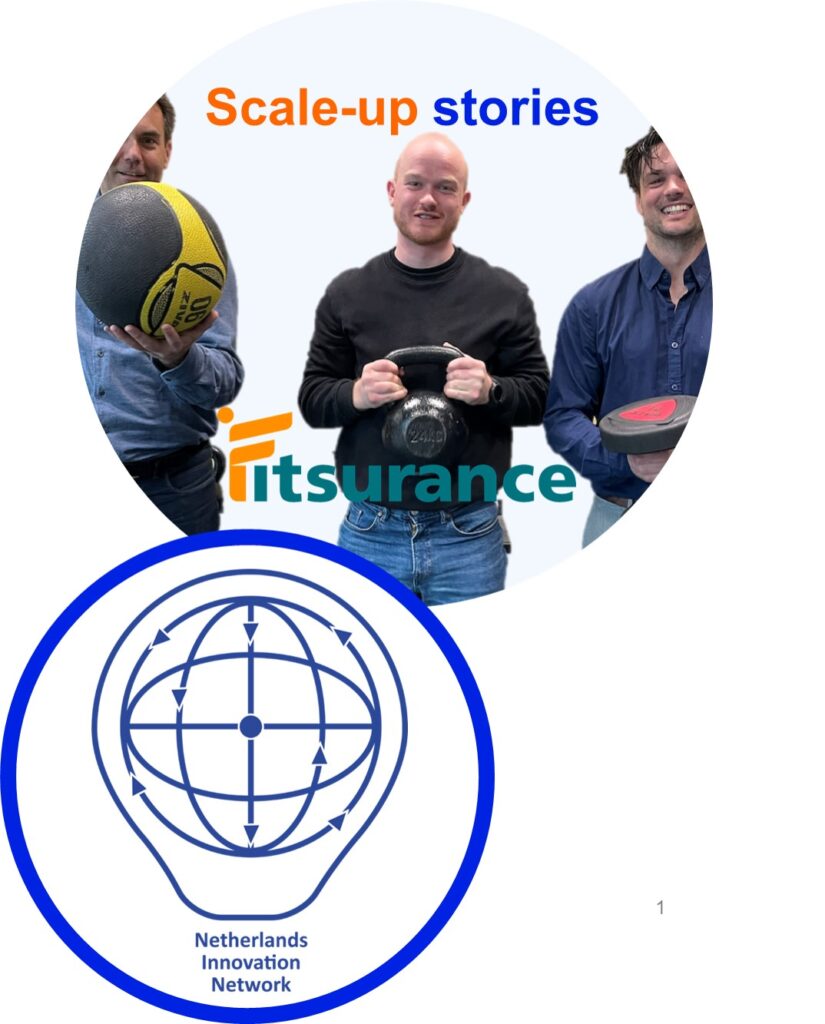 Welcome to Dutch company number two in our series scale-up stories to the Nordics.
After the story of PRLab within the PR and marketing sector we find ourselves this time within life sciences and health – One of the focus sectors of the Netherlands Innovation Network Sweden.
A Dutch 'Personal Health' company on it´s way to the Nordics
Fitsurance is a Dutch scale-up company working within the field of e-health and personal health and currently, they are planning their market entry to the Nordic market!
Fitsurance was founded in Q1 2019 by a team of students, during a course of Entrepreneurship during the Human Movement Science master, at the VU University Amsterdam. The original goal of Fitsurance was to help people to 'insure' their health and fitness, with services that can be (co-) funded by employer, government or insurance companies. With Tommie Koppens as the CEO, Fitsurance is now starting out in the Nordics.
A novel approach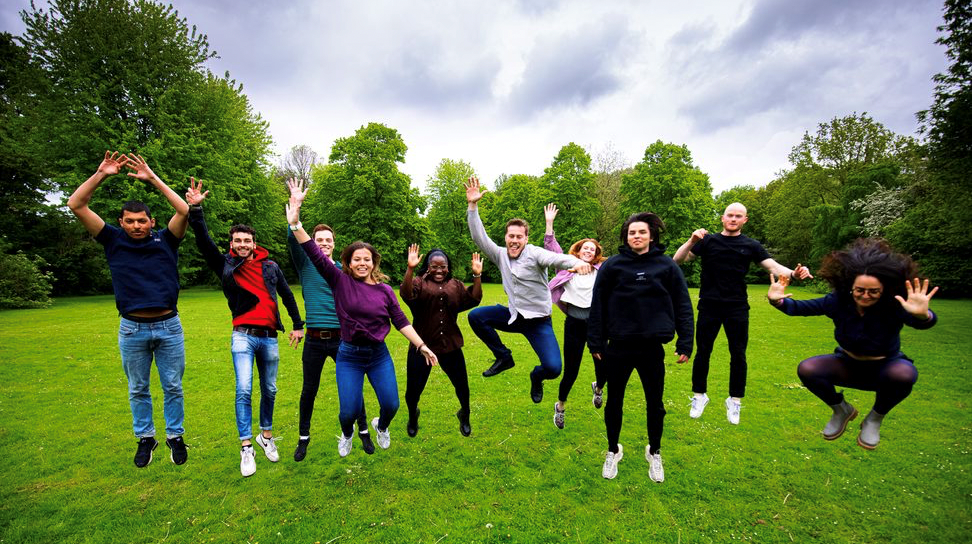 Fitsurance is an 'impact' start-up, seeking 'social' impact regarding 'Personal Health'. The concept of the 'personal computer' was once defined to identify the need for everyone to own and manage their own computer. The mission of Fitsurance is to address the need for everyone to own and manage their own health, as much as possible, given the means and context.
Fitsurance has a unique approach, because they aim to use and integrate all available data, from all apps and devices. Next to that, they aim for collaboration with the individual, as well as with everybody involved (friends, family, caregivers, medical professionals, etc.). This is called 'lifestyle'-coaching, aiming for co-called 'combined interventions' and coaching, which seems to be new in Sweden.

With this approach, the company has already generated some unique testimonials in the Netherlands. After corona, 2022 will be a year of growth and expansion to the Nordics.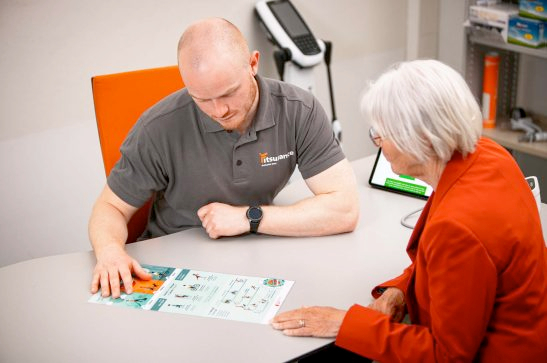 Market study points to Sweden and the Nordics
Being rooted in Science and R&D and specialized in digital lifestyle coaching, Fitsurance's market research quickly showed that the Nordics is an interesting next market, given the similarities with the market, the (health) culture and the healthcare system in the Netherlands.
Sweden and the Netherlands have a different funding landscape. Sweden has some very big family funds, which seems to take a long term view and seek impact for society. The Netherlands, however, have a vast array of subsidy instruments. Second big difference is that healthcare, like education, is free in Sweden, given the 'Alla aer lika' ('all are equal') principle. These two 'primary' services are not free in the Netherlands. Furthermore, the total costs of education and healthcare are both rising in the Netherlands, which is implying quite a challenge, for several reasons. Finally, Sweden is good in thinking big, it seems, e.g. with the new instrument of 'Health Impact Bonds'. There's a lot the ecosystems in the two countries can learn from each other!
Fitsurance has started with business development, together with partners, to gather similar testimonials from 'happy' customers and partners. This is a joint effort by CEO Tommie, Health Innovation consultant Michiel and Business Angel Marcel.
Marcel explains that the beginning was a bit difficult, because the trip to Sweden had to be canceled, because of Omikron. But now, things are moving:
"Business is building knowledge and trust via personal connections and learning about the business culture. The best way to do that is to meet people in person."

– Marcel van der Kuil, Data Entrepreneur and Business Angel
So how did they do it? To be honest, things really lifted off after a cool running event on the beach!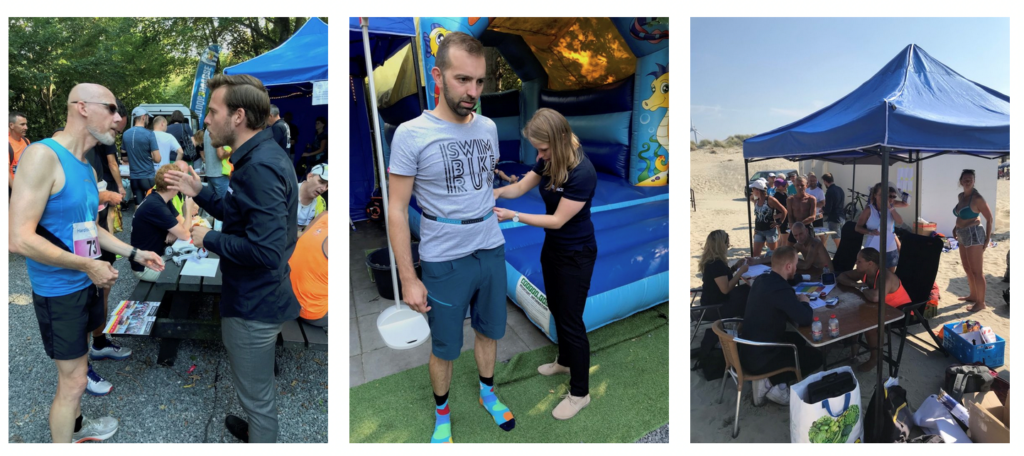 Things are moving quickly
"What really helped us was that we can work with skilled people with a drive. We are glad that we ran into Michiel, who has lived in Sweden and is fluent in Swedish", says Tommie.
Michiel adds "We share an office in Amsterdam with the great team of the Swedish Chamber of Commerce in the Netherlands. They have really helped us to connect, through several events, like the NL-SE 'Act for Impact Day' and a steady flow of useful information".
Finally, Marcel adds "This all looks really promising. I have therefore started Swedish lessons, so I can enrich our journey!".
Quickly, things move from one thing to another! After the market research in Q1, business development will now be the focus as of Q2. This will be a combination of B2B for Sales and Marketing, as well B2B2C, for R&D and product/ service engineering. Fitsurance has launched a separate website for the launch in Sweden: https://fitsurance.se/.
In the meantime, team Fitsurance is working on its Data & Reporting platform, to make sure that this can be linked with the services of our partners and the apps our customers use. We also see that Swedish Health start/scale ups like Mindler and Health Integrator are making great strides. Next to that, accelerators like Norrsken and Sting show impressive energy and ambition. There's much to explore, share and learn!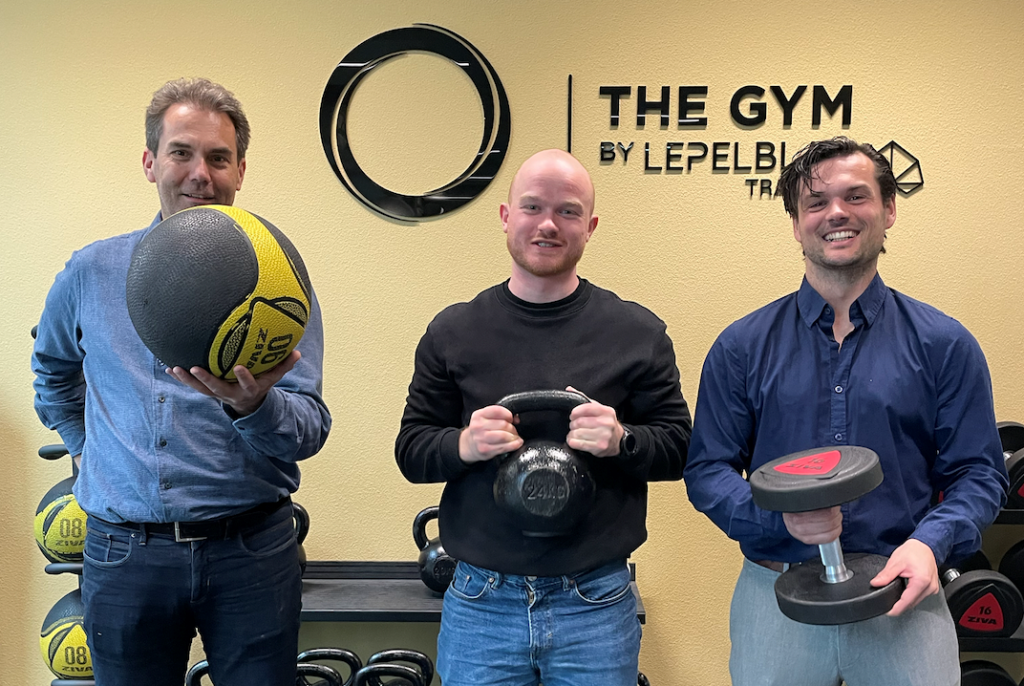 Key contacts during Fitsurance's scale-up journey
Marcel explains that Fitsurance's scale-up Nordics-story really started when the founder contacted the Swedish Chamber of Commerce in The Netherlands at the end of the year 2021.
After some initial talks at their office in Amsterdam, where Michiel and Marcel explained what their company does, what their interest is in Sweden and what Fitsurance needed help with, the Swedish Chamber of Commerce immediately got to work.
Besides introductions to Swedish companies, Fitsurance got connected to John Dekker, Senior Innovation Officer at The Netherlands Innovation Network at the Embassy of The Kingdom of The Netherlands in Sweden.
John Dekker explains:
"The recent Act for Impact Days for Future Health for Dutch and Swedish start/scale-ups showed that there are great opportunities for collaboration. I was glad to help team Fitsurance to make a start and to now see them accelerate"

John Dekker, Senior Innovation Advisor Netherlands Innovation Network Sweden
From there on, the ball really started to roll, despite the fact that much had to be done remote/on-line, though.
Fitsurance is coming to Sweden
After the market research, Fitsurance is now well prepared and positioned in Sweden, for R&D and business development, together with partners, in science and business communities and via global 'befriended' communities, such as TechLabs, Quantified Self and Women in AI. Currently, Fitsurance is looking for 'Lifestyle' talent in Sweden, ideally with a background in Human Movement Science, to boost operations.
Naturally, the team is fostering its collaborations. A trip to Sweden is planned for the beginning of May, to meet key partners in Linköping and Stockholm.
A lunch lecture is also planned at the Netherlands Innovation House together with other key actors in the field, the team of the Embassy of The Kingdom of The Netherlands as well as invited key actors within the life sciences and health sector.
Finally, a visit to Uppsala University will be planned to celebrate and follow-up on Sara Riggare recent PhD degree on Personal Science and Parkinson's disease. This will also be quite interesting to explore to follow up on recent JAIN initiative on dementia disease.
The confidence and energy is growing, more updates will follow soon!
Recommendation to other companies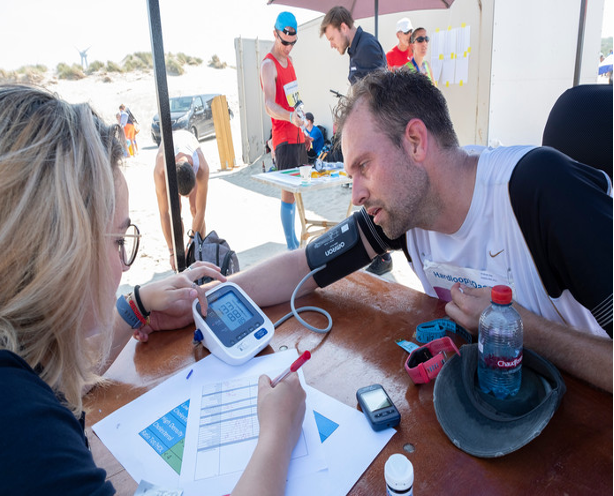 Asking Marcel what he considers as best practices for other Dutch companies aiming to scale-up their business to the Nordics, he summarizes that:
"Good preparation and an inspiring personal pitch are crucial, because with that you will demonstrate your vision, expertise and understanding of the needs, expectations and challenges in local markets."

Marcel van der Kuil, Data Entrepreneur and Business Angel
Michiel adds that Dutch entrepreneurs have good chances to establish themselves in Sweden and the Nordics, because the cultures are quite compatible. However, he emphasizes:
"If you want to start a collaboration with a Swedish entrepreneur or organization, socializing with a "fika" is a must. On the other hand, Dutch entrepreneurs can be really determined and straightforward, whereas Swedish people are usually more careful."

Michiel van Etten, Healthcare Innovation consultant
Lastly, Tommie states that delivering impact and financial results implies the need to have a vision and presence that's global and digital, but also to have a market approach with a 'human touch', that's focused on local needs. We think that this is a sustainable strategy for 'healthy growth", the CEO explains.
Do you want to get in contact with Fitsurance? Please visit: https://fitsurance.se/

Are you planning or already on your own scale up journey to the Nordics and need help? Please contact us!