Access to data and data sets of high quality is neccessary to accelerate the developement of AI. Therefore, Vinnova supports additional environments that will serve as national data labs for various industries and areas. The investment is a complement to Vinnova's other investments in digital infrastructure and artificial intelligence. A total of eight data labs have now been granted funding for two years with a total of SEK 27 million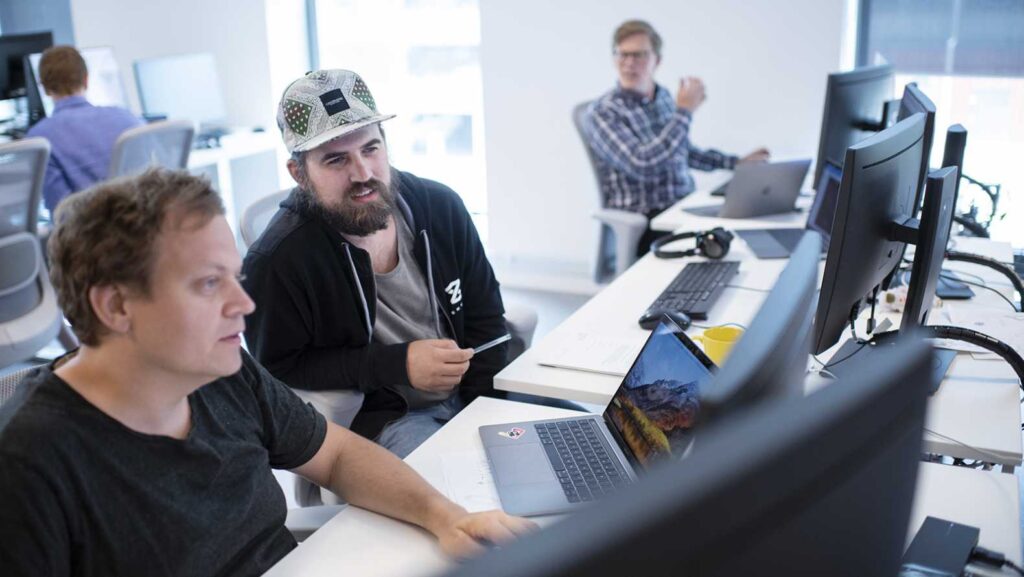 Access to data is a prerequisite for applied AI. We see Vinnova's investment in the data labs as an important part of accelerating use of AI in various areas and sectors. It will be exciting to follow the progress of all the data labs and see how this can end up in future applied AI- projects

Johanna Bergman, project manager at AI Innovation of Sweden
The eight data labs that has been approved funding from Vinnova
Swedish Medical Language Lab
The goal for the Swedish Medical Language lab is to make medical language data sets available for use in health care, dental care and computer-driven research and innovation in the life science sector. Access to training data and language models opens new possibilities for AI solutions by utilizing information contained in patient records. Partners; Sahlgrenska Science Park (Coordinator), Peltarion, AI Innovation of Sweden, RISE

AI Platform for Medical Data Sets
To make available high quality medical data. The platform will simplify the use of data for AI development by providing a secure research environment with access to relevant infrastructure. The focus is on a unique Swedish population study in cardiovascular status. Partners: University of Gothenburg, Division of Clinical and Molecular Medicine, (Coordinator), AI Innovation of Sweden, Linköpings Universitet

Road Data Lab
The Rad Data lab will be a platform that integrates data around roads from different sources, for example for autonomous driving, maps and navigation, timetables for public transport and maintenance and infrastructure planning. The lab will provide a technical infrastructure that enables innovation and learning. Partners; RISE (Coordinator), Chalmers Industriteknik, Lunds universitet, AI Innovation of Sweden

Property Data Lab
The property data lab will create a national platform for sharing property actors between actors in the real estate industry. The purpose is to contribute to a more standardized way of handling data and to make data available to actors who want to develop new innovative digital services based on AI and smart analysis algorithms. Coordinator: RISE, Division ICT.

Data lab for AI-powered networks and digital infrastructures
The data lab will build an AI platform for open innovation, research and development within connected networks and digital infrastructures. These include, for example, AI applications in the cloud, control services for industry and support and decision-making systems for intelligent transport systems. Coordinator: RISE, RISE SICS.

A computer lab for Sweden's museums
The data lab should make it easier for museums to use AI-based applications to enrich their collection data and thus make the collections more searchable and useful. The National Antiquities Office's computer lab will develop machine learning models for computer vision that are trained specifically on museums' image collections. Coordinator: National Antiquities Office Visby.
AI factory for railway
The ongoing digitization and implementation of AI technology in the railways is highly dependent on the availability of data for a geographically distributed system. The AI plant for railways wants to facilitate this by providing a data sharing platform and speeding up digitalisation in the railroad. Coordinator: Luleå University of Technology, Department of Operations, Maintenance and Acoustics.
Smarter City Labs
The Smarter City Labs will support the establishment of a national AI center in Helsingborg, where business. academia, residents and the public sector gather around the development of concrete AI applications. The lab has access to data in the Internet of Things (sensors), real estate, logistics, cleaning, electric scooter, events, movements, traffic, parking, libraries and public open data. Coordinator: Helsingborg municipality, Digitization Department.
Want to know a bit more about AI.Sweden and what they are doing? Check the video below