Embarking on a transformative six-month term as a Rijkstrainee at the Netherlands embassy in Sweden has been an incredible discovery for Rianne. During this enriching experience, she had the opportunity of delving into the complexities of fostering collaboration between two innovation forerunners – the Netherlands and Sweden. In this interview she shares her experiences with us. Rianne's dedicated work and enthusiasm have left a mark on the embassy team. We wish her all the best in her future endeavors.
Can you describe your experience in helping collaboration between the Netherlands and Sweden in the field of innovation during your six-month term as Rijkstrainee at the Dutch embassy in Stockholm?
My experience in helping the Netherlands and Sweden collaborate on innovation has been incredibly instructive and valuable for me. I helped, for example, at valuable events that enabled Dutch innovative parties to explore opportunities in the Swedish market and vice versa. These events also fostered connections between them. I also contributed to knowledge exchange by, for example, co-organizing a webinar on hydrogen opportunities for the Nordics for the Dutch hydrogen sector. Another example is contacting knowledge institutions and writing articles on the latest developments in innovation and our activities here. I think the core of my work here was connecting and exchanging knowledge. Besides learning a lot about the innovation field, I also learned a lot about working in an embassy in general, which was a completely new experience for me.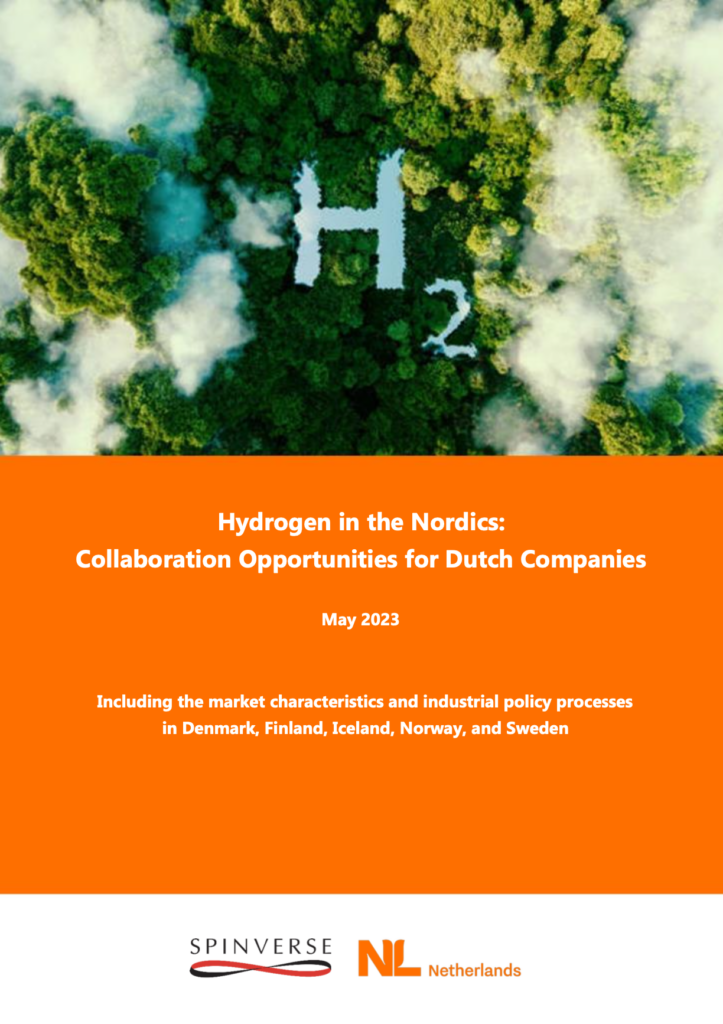 Organizing workshops, webinars and meetings requires careful planning and execution. Can you give an example of a particularly successful event that you co-organized and you are proud of during your time at the embassy?
There are several events I am proud of and enjoyed co-organizing, but I would like to highlight the webinar I organized with colleagues from the other embassies in the Nordics and RVO on the market study on hydrogen opportunities for Dutch companies in the Nordics. During this webinar, we had a good program with great speakers and very informative presentations. With this webinar, we succeeded in introducing a group of different attendees from the hydrogen sector to the market study. I also look back fondly on the Team5pm launch party, which was very successful. I also had an interview with two people from Team5pm and wrote about it on our website!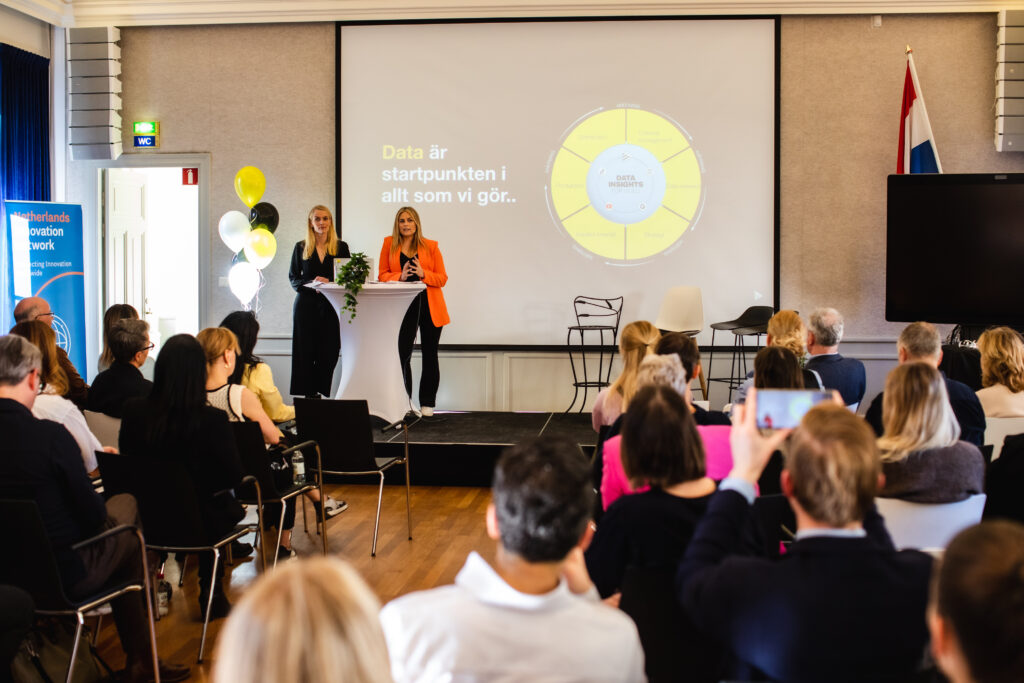 Collaboration often involves navigating different cultural contexts and work styles. How did you adapt your approach to effectively work with Swedish counterparts?
I always tried to be open to the Swedish cultural context and working style, I think, and I was genuinely interested in their way of working. After a while, you start to understand better and better how they generally work. I also learnt a bit of Swedish. That was nice, because when I got into situations where Swedish was spoken, I could understand it!
"Köttbullar or lax?"
"Veganska köttbullar"
As a trainee, you must have faced various learning opportunities. Can you share an experience where you proactively sought to acquire the necessary skills?
I was constantly looking for opportunities to learn and gain knowledge. As a result, I learned a lot about organizing, working at an embassy, but also about substantive topics. I think a good example is that at the beginning of my time here I attended a hydrogen lecture at the Kungliga Tekniska högskolan, in addition to reading up on it, to increase my knowledge about hydrogen and current developments. Another example is that I attended many different events at the embassy and helped in different ways. In this way, I also learned about the colleagues' work. I also did some analysis, for which I delved into the content of topics. In other words, I wanted to take every opportunity to learn something new!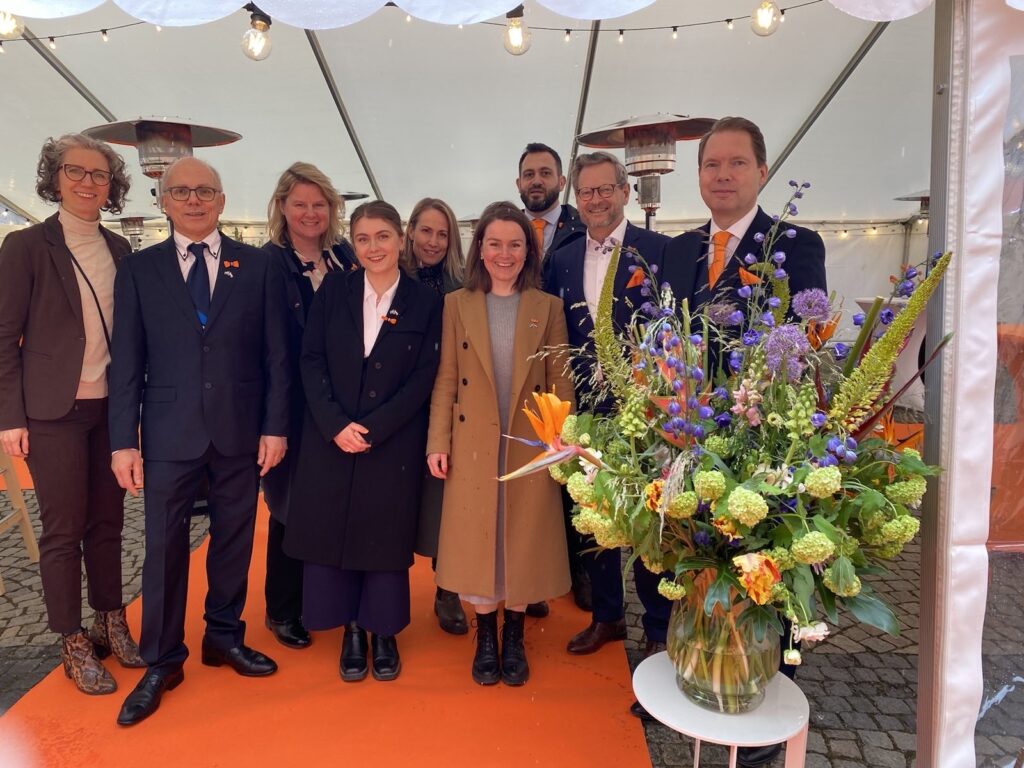 As a colleague of the Netherlands Innovation Network, you may have collaborated with other EU-based or global innovation networks. How did you build and strengthen these partnerships?
For the Netherlands Innovation Network Sweden, building and strengthening these partnerships can take place, for example, through networking events and conferences. These events provide a platform to establish relationships and explore cooperation opportunities. I have also contributed to these relationships by increasing our visibility, for example online or by approaching parties. It is important that knowledge institutions, innovative startups, students, companies and governments know how to find us.
"ABBA or Avicii"
"ABBA"
Reflecting on your traineeship during Sweden's presidency, what are some key takeaways or lessons learned that you will carry forward in your future endeavors within the field of innovation and diplomacy?
A first key lesson for me is that collaboration is essential, both in innovation and diplomacy. Innovation thrives in a collaborative environment. The lesson I can draw from this is that organizations, universities and others need to work together across borders to promote innovation. A second takeaway is the importance of taking a long-term perspective. Although you often focus on current developments taking place at the moment, you often need to look ahead to the future. A long-term view is therefore crucial when working in the field of innovation.
"Best thing about Stockholm"
"Where to start. One of the best things about Stockholm is its beautiful waterfront location. The city is just beautiful and very green. It is lovely to walk through the beautiful streets and along the water. And above all, let's not forget the smell of freshly baked kanelbullar! Honestly, I felt completely at home here."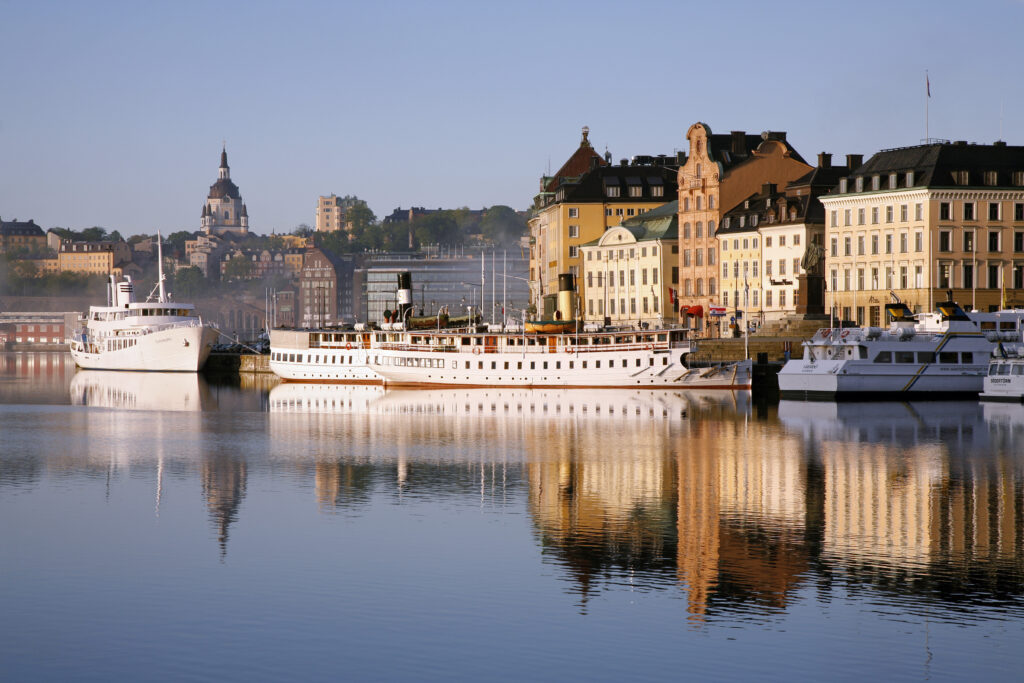 Worst thing about Stockholm
I think it's the slow cycling pace of people here. It might also be me, with my Dutch cycling style.
Please explain the word lagom
Lagom is 'not too much', 'not too little'. So 'just the right amount', or 'in balance'. I think that a little fika from time to time is a great example of lagom as well. It's taking a little break for coffee and a treat, which – I believe – makes life more positive and balanced.
Portrait Rianne: @sthlmsgator
Photo Stockholm: Ola Ericson/imagebank.sweden.se
Photo kanelbullar: Lieselotte van der Meijs/imagebank.sweden.se