Last April Volvo Group received the first batch of fossil- free steel from HYBRIT (SSAB) and started to work on the worlds first fossil-free vehicle. Now it has shown the result: a fossil-free, electric and autonomous vehicle for operating in mines.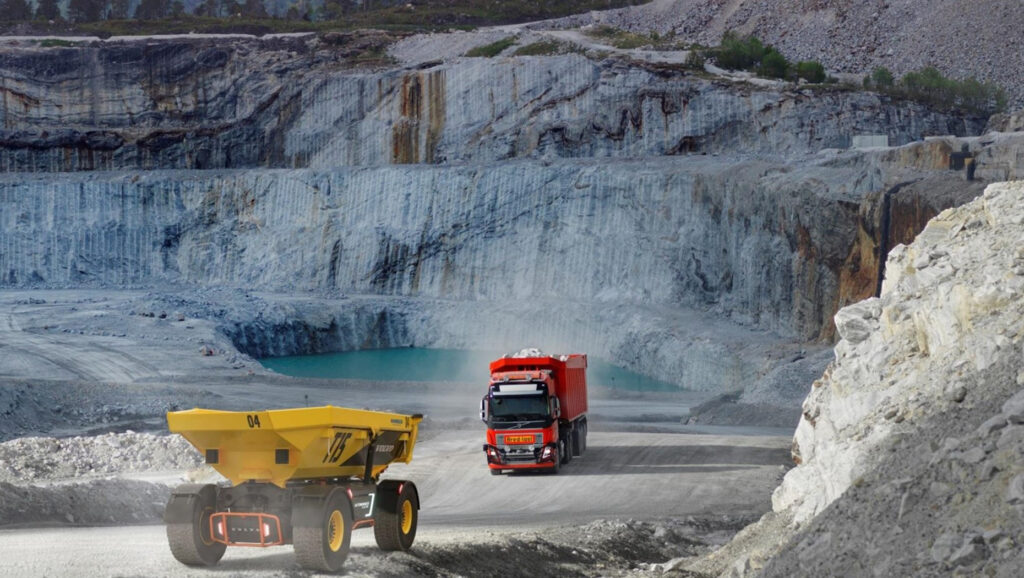 The production of fossil-free steel by SSAB has just started and the volume is modest. However, Volvo Group believes they can start serie-production at the beginning of 2022
The EU Commissioner for the Internal Market, Thierry Breton, visited Volvo in Gothenburg for the unveiling. . Breton commented that the unveiling was a big event.
I wanted to attend to underscore that this is an important event, because it shows that Europe is leading the way in this area. And Sweden plays a demonstrably important role

Thierry Breton
Currently, about 70 percent of a truck's weight comes from steel and cast iron, and that percentage is even higher in Volvo-built construction equipment. Through the green steel collaboration, the participants are working to create the first fossil-free vehicles in the world. In addition, the collaboration has become the first OEM to use surplus fossil-free hydrogen from Ovako, a steel manufacturer, for fuel-cell vehicles.
By using surplus green hydrogen, the group ensures that hydrogen doesn't go to waste and improves the cost efficiency of recycling the byproduct and converting it into energy is passed to customers. The collaboration will see a hydrogen filling station built alongside the Ovako plant in Hofors, Sweden. The surplus hydrogen there will be used to power next-generation Volvo trucks.